Invesco QQQ Trust (QQQ) last traded at $280.97+1.92 (+0.69%). QQQ traded in the range of $276.17 – $281.21 with more than 44,802,936 shares exchanged hands.
The banks beat earnings but initially the market reacted negatively in the pre-market. Since the open the QQQ's have recovered and the gap has been filled.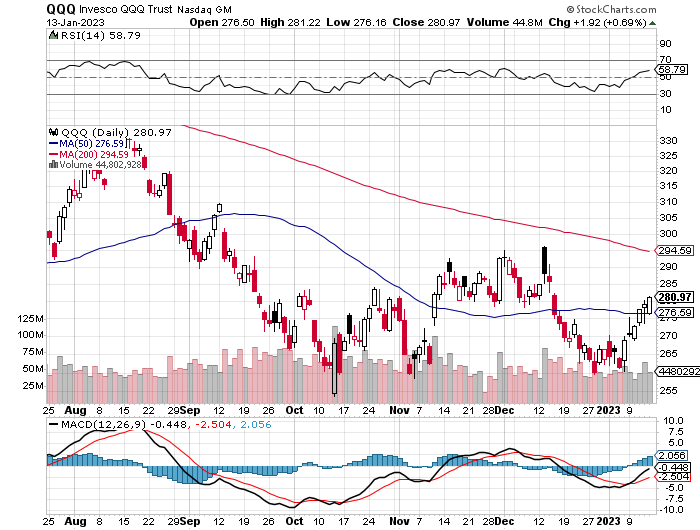 The first major resistance level and pivot point for Friday was the $279/$280 area representing Thursday's close and high respectively. Above that, the next target is prior resistance around $284. Then there is a gap to fill at $286.51 with $288/$289 above that.
Below $279, the first target to the downside is the $275/$274 area representing yesterday's lows. Below that, $272.50 was a prior support area from October, and then we would be looking at another test of $270 below that. Below $270, the next potential support to the downside is $267/$268 with $264 the next level below that.