Chinese stocks are gapped higher again on Friday and unlike U.S tech stocks so far are holding those gains and showing strength. One stock that is popular among traders this week is Pinduoduo Inc (NASDAQ:PDD)
The China re-opening, post stringent Covid lockdowns appears like it will stick this time and that's good for Chinese names. In addition, today regulators approved Jack Ma's Ant Group's plan to raise its capital allowing the company to raise $1.5 billion.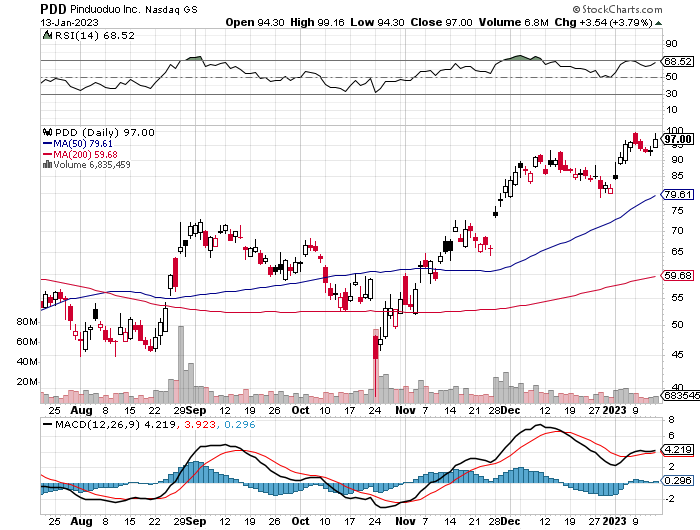 This marks an easing of restrictions on the Financial sector in China and as we can see today that's bullish for Chinese stocks. PDD is one of BABA's fastest growing rivals and from a technical traders perspective a flagpole pattern for a potential breakout us underway.