After a strong open yesterday, the market found sellers and the QQQ's gave up the gains from the opening bell. We've seen similar price action so far this morning.
The $270 area was resistance from last week and could become potential support today.
Above it the next target is today's high of $272.89 and then yesterday's high of $275.29 Beyond that the next target to the upside is the $279/$280 area with $284 above that. There is a gap to fill at $286.51.
Below $270, the next potential support to the downside is $267/$268 with $264 the next level below that.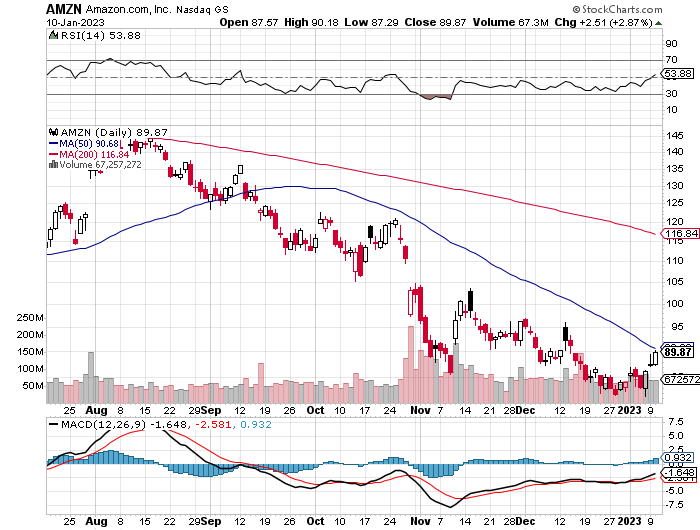 AMZN stock is exhibiting really nice reversal pattern. The QQQ's held that $263 area from last week so in the short term AMZN looks bullish on the market. AMZN cut quite a few jobs in the U.S last week and added some in the U.K today suggesting that they'll do what's necessary to beat earnings estimates moving forward. AMZN is down over 40% since last August and has started to bounce off a major support area suggesting a big move higher from here over the next few weeks.