Beyond Meat Inc (NASDAQ:BYND) is currently trading at $13.46, up more than 3 percent. Interestingly, BYND is up about 10% this week for no real reason. If we look at the social media mentions there seems to be not much buzz on it. The gain in BYND seems to be rather a technical bounce off the $11 area. From a traders perspective, this recent surge provides with a great PUT opportunity here to look for a Jan 20 2023, $14 put entry around $1.65 to $1.75 and a target swing sell of low to mid $2s.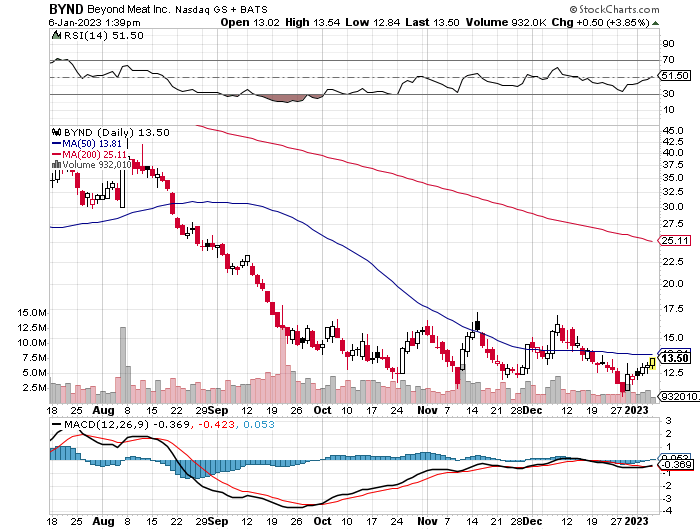 With the current inflation turmoil, 2023 will be another tough year for BYND if a recession takes hold. The street is aware of the company's troubling financials, this isn't an investment that would be suitable for risk-averse investors.
Another reason for a potential put options on BYND is the recent insider selling. It would be interesting to research why insiders be selling if there was a reason to be bullish longer term?