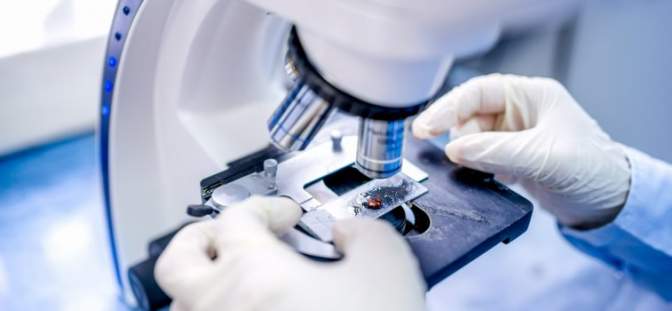 Synthetic Biologics Inc (NYSE:SYN) began phase 1a clinical study of SYN-020 IAP (Intestinal Alkaline Phosphatase) by dosing the first six patients.
Cures inflammation in the intestines
The clinical trial will administer a recombinant bovine IAP – SYN-020 to the small intestines orally. The formulation is developed to reduce inflammation in the intestines. It also cures the leaky gut by tightening the gut barrier and maintains a healthy microbiome.
The high cost associated with the manufacture of IAP impedes the commercialization of SYN-020. Synthetic Biologics overcame this bottleneck. It can manufacture SYN-020 at an affordable cost and scale for commercial and clinical development.
CEO and CFO of Synthetic Biologics, Steven A. Shallcross, said beginning the clinical study is a great achievement to continue SYN-020 development. He further said SYN-020 has a huge potential to satisfy unmet needs for new therapies targeting GI disorders that stems from non-alcoholic fatty liver disease, celiac disease, inflammatory and metabolic diseases.
Multiple-ascending dose trial of SYN-020
Celiac diseases in the US expect to reach 4.3 million by the year 2023. It offers enormous opportunities for products like SYN-020. Steven said the company expects to report topline results from this clinical trial. The company will begin a multiple-ascending dose clinical trial of SYN-020 in Q3 2021.
The company is conducting a Phase 1a clinical trial at West Bend, WI-based Spaulding Clinical Research, LLC to investigate the pharmacokinetics, tolerability, and safety of SYN-020 by administering SYN-020 in healthy volunteers in four single doses.
It will enroll 24 healthy volunteers into four cohorts to simultaneously conduct a clinical trial of SYN-020. A topline data of Phase 1a clinical trial will be published in Q3 2021.
Synthetic Biologics holds a cash balance of $72.6 million as of March 4, 2021. It exercised the warrants to receive a capital of $8 million. Synthetic Biologics already received IRB approval from Washington University School of Medicine to conduct Phase 1b/2a clinical study of SYN-004 in HCT recipients.
The company began screening the patients to enroll in the first three antibiotic sequential cohorts in Phase 1b/2a clinical trial of SYN-004 in allogeneic HCT recipients.
Its G&A expenses surged marginally to $5 million in 2020. It is on the backdrop of increased legal expenses associated with patent execution, business development, registration fees, and insurance costs. However, its R&D expenses declined to $5.1 million in 2020.