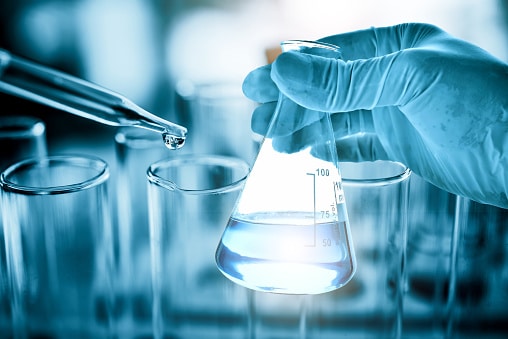 Celsion Corporation (NASDAQ:CLSN) presented a poster at a Virtual Annual Meeting on Women's cancer showing the progress of its Phase I and II Ovation clinical trial to treat advanced cancer.
Society of Gynecologic Oncology has sponsored the clinical trial involving Intraperitoneal GEN-1 and NACT (Neoadjuvant Chemotherapy) in women suffering from Epithelial Ovarian Cancer.
Celsion designed DNA-mediated IL-12 (interleukin-12) immunotherapy – GEN-1 with its proprietary, Theraplas, synthetic, and non-viral nanoparticle delivery system. Director (Gynecological Oncology Clinical Research), Premal Thaker, presented the poster at VAM.
Low survival rate
Thaker said ovarian cancer in advanced stages has a very low survival rate because of the non-availability of effective therapies. PARP inhibitors play a vital role in some patients. GEN-1 expects to offer a new treatment option to most patients to enhance their quality of life and improve life expectancy.
According to the data obtained from the Ovation 2 trial, 14 of the 17 patients demonstrate RO resections in the GEN-1 + NACT arm. It shows an improvement of 82% compared to 58% or 12 patients when treated with NACT alone. Thaker said RO resections are a good indicator of survival.
Widens loss in 2020
Celsion widened its loss to $21.5 million (up 27.976% YoY) in 2020. Its operating expenses declined by 10% YoY to $19 million in 2020.
Celsion R&D spending is also declined by 15% YoY to $11.3 million in 2020. Its G&A expenses are dropped by 5% to $7.6 million.
Celsion realized an income tax benefit of $1.8 million from the sale of operating losses of its New Jersey operations in Q4 2020 and Q4 2019. It expects to receive future tax benefits of $5 million under the NJEDA Technology BTCTP (Business Tax Certificate Transfer program) in the next four years.
Creates vaccine advisory board
Celsion created a vaccine advisory board on February 12, 2021. The company inducted two members – Britt A. Glaunsinger and Xinzhen Yang into the committee.
Xinzhen Yang is working as an Independent Professional Consultant at the Gerson Lehman Group. He previously held the role of Director at Pfizer Inc, leading the HCMV Vaccine Program.
Britt is working as a professor at Berkeley-based HHMI (Howard Hughes Medical Institute), University of California.