ReShape Lifesciences Stock More than doubled and last traded at $17.04+10.74 (+170.48%). However, the stock lost quite a bit of steam after market today with the stock trading at 11.55 -5.49 (-32.22%). RSLS stock has a 52 week range of $5.40 – $77.00 so there is quite a bit of upside potential if things fall in place for the company.
For the beginners, ReShape is biotech a company that focuses on weight-loss and metabolic health. Recently, it received a request for additional information from the US FDA regarding Medical Device Reports on adverse events with a Lap-Band device and pregnancy. The company stated that it believes the concerns raised by the FDA are "anomalies and rare occurrences."
ReShape regained compliance with Nasdaq on Jan 17. The offering will consist of one share and a warrant to buy 1.5 shares, but due to ownership limits, some buyers may receive pre-funded warrants instead. ReShape also stated that two recent filings were incorrectly labeled as withdrawals and should have been submitted as correspondence.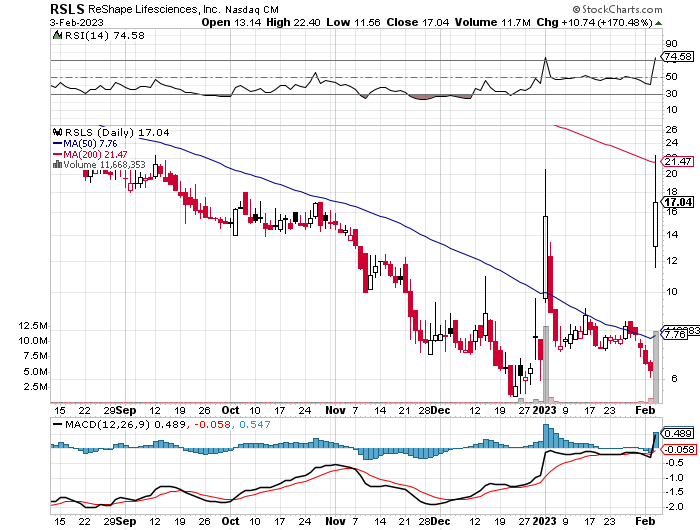 RSLS has a 50 day moving average of 7.76$ and a 200 day MA of $21.47.