ChatGPT has taken the world by storm and Buzzfeed (BZFD) got the party started with a ChatGPT PR last week which sent the stock up over 200%. That put the eye on artificial intelligence related names such as AI. Well, AI is up over 30% in 3 days in sympathy and announced yesterday that it would incorporate ChatGPT into its own AI Productive Suite. That sent AI up over 20% yesterday.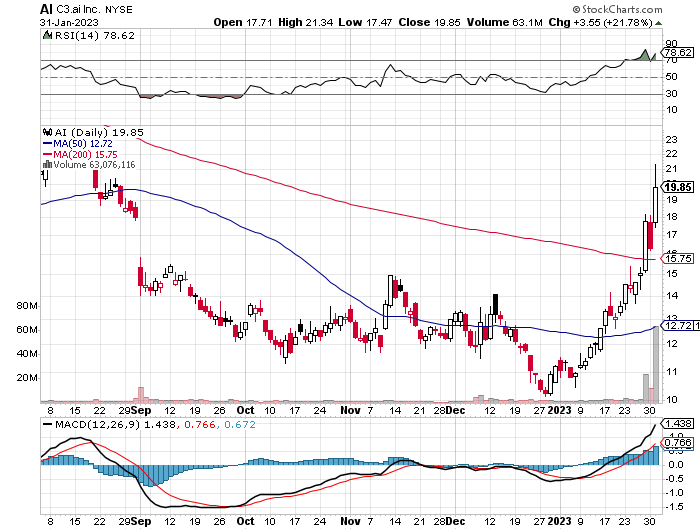 $21.34 was the high yesterday and should be an important pivot level today.
Above it, the next target is today's pre-market high of $21.79. Above that potential resistance levels are $23, $23.58 and $24.75 above that.
Below $21.34, $20 is an important psychological area, with potential support at $19.75, $18.80, $18 and $17 below that.