G Medical Innovations Holdings Ltd (NASDAQ:GMVD) surged more than 80% today and closed the day at $5.41. The stock opened at $5.94 and hit a high of $7.18 and a low of $4.85.
G Medical Innovations (Nasdaq: GMVD) announced receipt of patent issue notification from USPTO for its monitoring products in the US. The patent for the vital sign monitoring system, which uses multiple sensing mechanisms on various body locations, is expected to be issued on Feb 7, 2023. It aims to provide doctors more versatility in patient monitoring and simplify inpatient and outpatient monitoring.
G Medical Innovations (Nasdaq: GMVD) is solidifying its market position with unique technologies and services, following the two patents received in Dec 2022. The new patent for accurate patient monitoring places the company ahead of competitors and may expand the market for its products and services. The company already holds six granted patents (4 in the US, 2 in China) and has three pending patents with USPTO.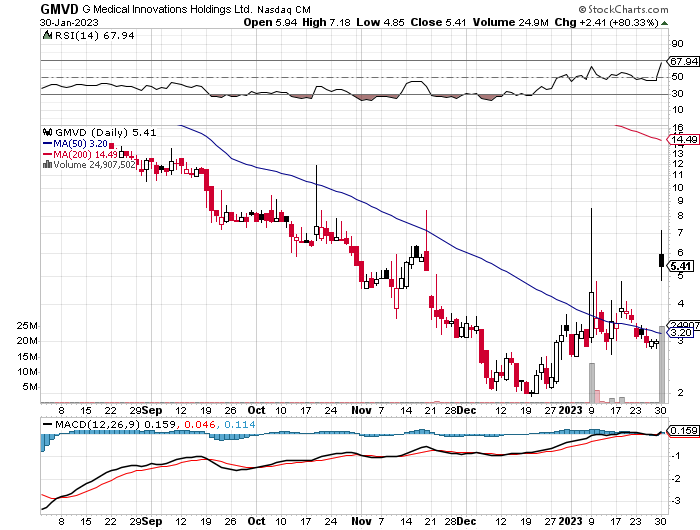 This could be a start to a rally in GMVD as more patents are approved. For the uninitiated, GMVD has a 52 week high of $192.50 as per yahoo finance.