As Microsoft (MSFT) missed earnings estimates, the QQQ's gapped lower and are down over 2% this morning. QQQ is currently trading at $284.81, down $3.56 (1.23%) for the day.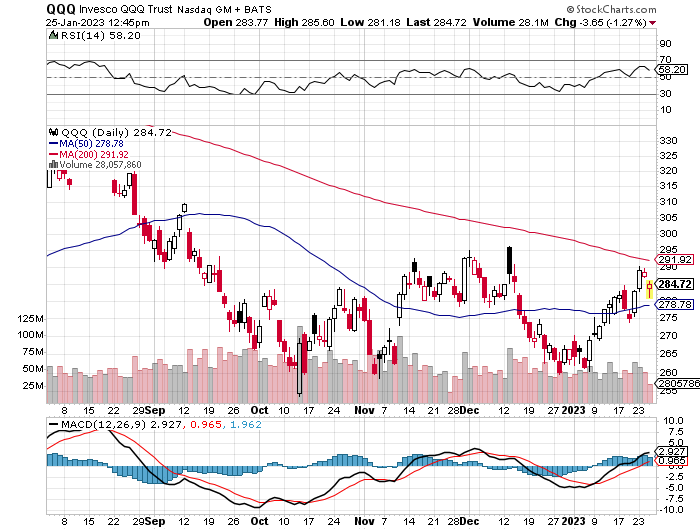 The $284 area was a major resistance level back in October, and represented the top of a pullback last week. It was the high so far today, so should be an important pivot point.
$288/$289 was a resistance level from back in November so should be an important pivot point today. Below it, the next level is $279/$280. A retest of $274 is the next level to the downside below that. Above $284, the net major resistance area would be a gap fill to $288/$289.
Above $289, the next potential resistance areas are $290/$291.40, then $293.40 with $295/$297 above that. $300 is now also a major psychological magnet.