After a nice run, the bears returned yesterday and they have continued to stay in control this morning. The QQQ's were down just over 1% this morning.
The $274 area was support last week and we're testing that level today.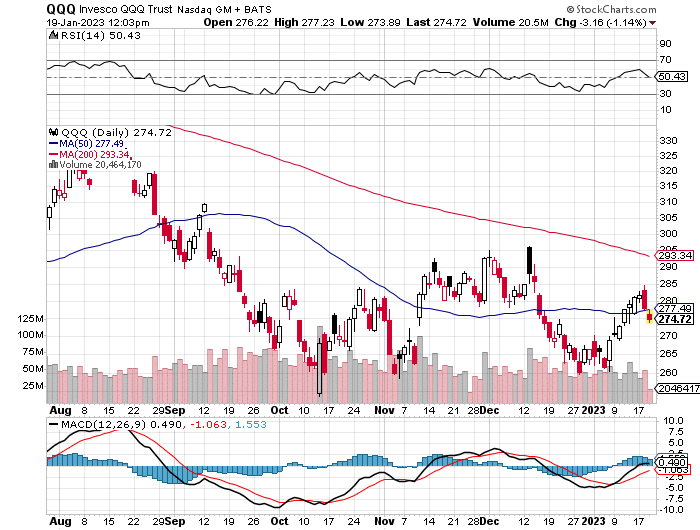 Above it, the next target would be a gap close into the $278 area. Above that the next targets would be $279/$280 with $284/4285 above that. Then there is a gap to fill at $286.51 with $288/$289 above that.
Below $274, $272.50 was a prior support area from October, and then we would be looking at a test of $270 below that. Below $270, the next potential support to the downside is $267/$268 with $264 the next level below that.