The Dow Jones Industrial Average tumbled more than 600 points on Wednesday as investors took profits on some of the strong January gains and as a disappointing December retail sales reading raised concerns about a recession. Shares of banks led the losses.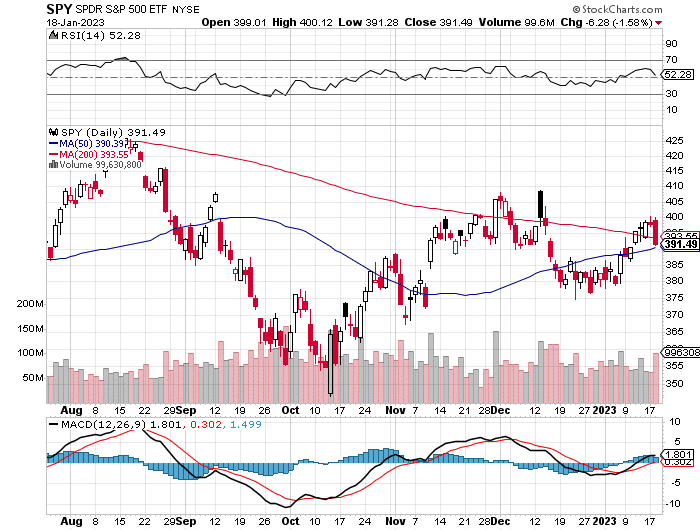 The Dow fell 613.89 points, or 1.81%, to 33,296.96. The S&P 500 lost 1.56% to close at 3,928.86, its lowest level since Dec. 15. The Nasdaq Composite slid 1.24% to end the day at 10,957.01, snapping a seven-day win streak.
Futures linked to the Dow Jones Industrial Average decreased by 9 points, or 0.03%. Conversely, S&P 500 and Nasdaq 100 futures slightly increased by 0.03% and 0.05% respectively. This follows a decline in stock prices during regular trading hours. The S&P 500 experienced a 1.56% drop, its worst performance since December 15. The Dow Jones Industrial Average decreased by 1.81%, or 613 points. The Nasdaq Composite, heavily influenced by technology stocks, fell 1.24%, ending a seven-day streak of gains. The decline in bank stocks such as JPMorgan, Bank of America, and Wells Fargo had a negative impact on the overall market.