Invesco QQQ trust (QQQ) is currently trading at $264, down more than 3 percent today. Perhaps a few too many people bought the dip yesterday thinking there'd be a Santa Rally. The market is shaking out all dip buyers and putting them in a world of hurt this morning.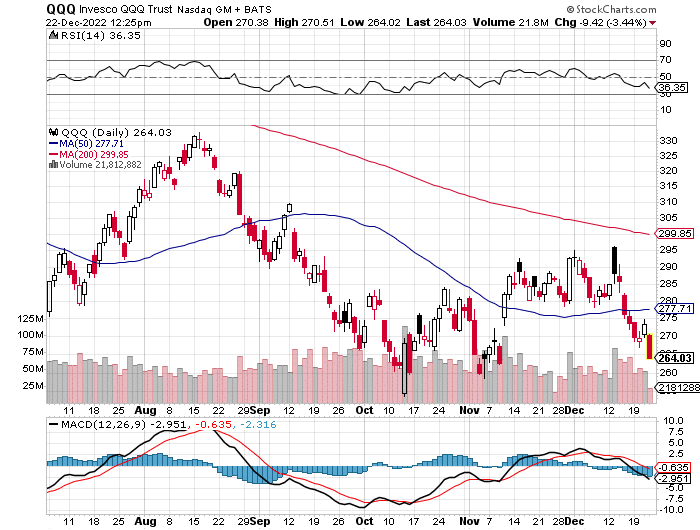 The QQQ's have broken through $270 and $267 support. $267 is still an important pivot level to watch today.
Above it the next targets are $270, $272 and there is a gap to fill to yesterday's close at $273.45
Below $267,there is a gap to fill at $263.32 and then $261/$259 is a major prior support area.
The market loves to do the meanest thing possible and we're seeing that in the QQQ's this morning.