Pharvaris NV (NASDAQ: PHVS) last traded at $9.05, down 2.69%. The company has been in the limelight thanks to topline data from the RAPIDe-1 Phase 2 study, demonstrating statistically significant results of PHVS416 as an oral on-demand treatment for hereditary angioedema (HAE) attacks.
So where is PHVS headed ?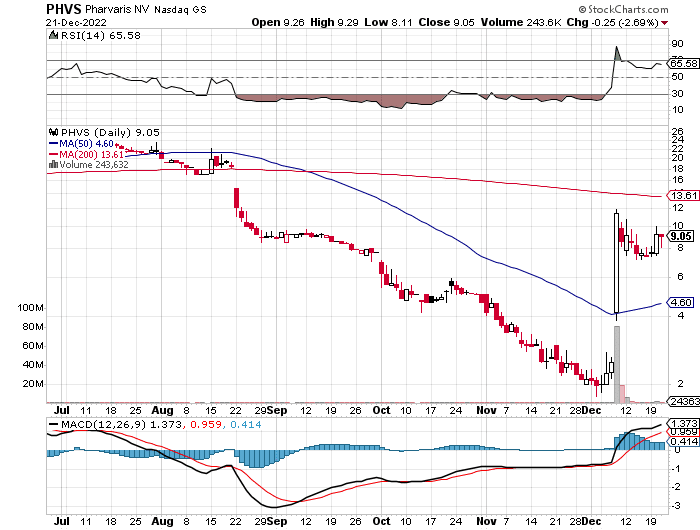 Tuesday PHVS fired from $7.44 – $9.99. That was phase one of the move a day trader may be looking for. It closed at $9.30. Today, when it opened at $9.26, $.04 off the close, profit taking set in and probably some short sellers too. When the overall market is strong, we want to see a momentum stock open at or above its previous close to trigger continuation of the momentum. As expected it found support in the middle $8's and is still in play for that $12 move. 
Pharvaris is a clinical-stage company developing novel, oral bradykinin-B2-receptor antagonists to treat and prevent HAE attacks, building on its deep-seated roots in HAE. By directly targeting this clinically proven therapeutic target with novel small molecules, the Pharvaris team aspires to offer people with all sub-types of HAE safe, effective and convenient alternatives to treat attacks, for both on-demand and prophylactically.