After being in the $280-$292 range in the QQQ's for over a month, lower than expected inflation sent the market way outside of that to open higher at $296.65. Market participants realized that there's still a FED meeting at 2pm tomorrow and are selling into the inflation number, taking chips off the table before the release. 
The $292-$293 are is one of major previous resistance that the QQQ's are testing after the selloff on the open. One can except the selling to ease and for the QQQ's to stabilize before the FED announcement. What happens after that is anyone's guess, we can expect big volatility tomorrow and here are my Major levels. 
Given the increased volatility one should only be looking at the really major support and resistance levels for tomorrow.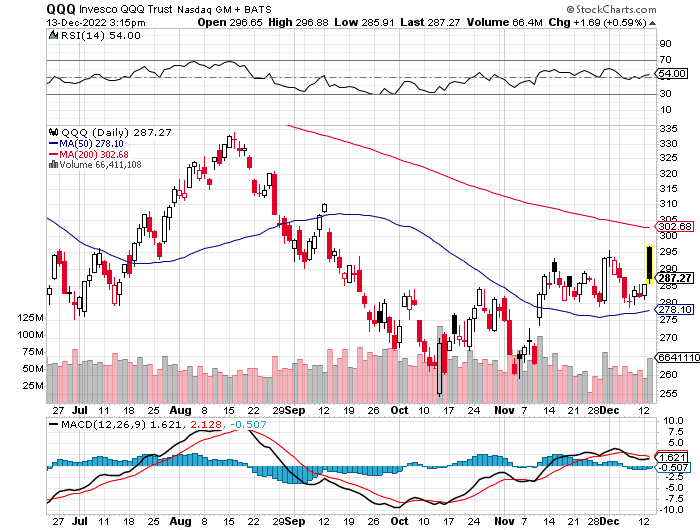 $292-$293 should act as an important pivot. Major targets to the downside are $284 which was prior resistance and $280 which has held for over a month. Below $280 the next targets are $272/$270 from October with a gap to fill at $263.32 below that.
Above $293, today's high of $296.88 will be the first test with the psychologically important $300 number above that. Above $300 there's potential resistance at $303.02 and a gap to fill at $310.74 above that.