After finding some support at the major $280 level last week, the QQQ's are trading in a very tight range this morning. All eyes are on inflation data tomorrow and the FED rate decision on Wednesday so it makes sense that investors are not doing too much until that data is released.
The QQQ's have been in a tight range for an entire month so this is the last big scheduled economic event before the end of the year. Once this is out of the way one may expect the mark to pick a direction for the next few weeks.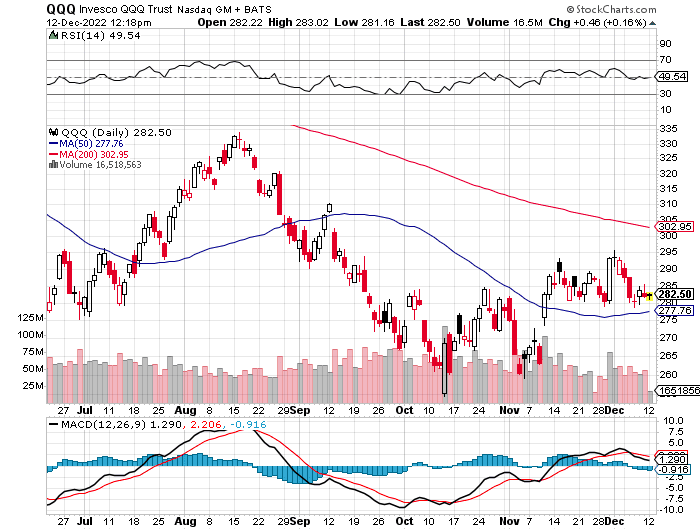 The $284-$280 is an important range, that it looks like we might be stuck in today barring some unexpected breaking news. The market looks dead today.
$284 was a level of prior resistance.
Above it, the next targets are $285.64, $289 and then $293/294 before the psychologically important $300 area.
$280 is the next important test for the QQQ's to the downside.
A hold below $280 puts the next potential support at $274 into play. Below that we have the major $272/$270 area from October.