Revance Therapeutics Inc (NASDAQ:RVNC) managed to gain 5.18% while Dow tumbled 500 points on Friday to end September down nearly 9%.
So why did Revance Therapeutics surge today ? RVNC is a Biotech company working on a Botox competitor set to soon launch in the U.S. The biotech sector may be the one that has some "recession proof" stocks. In fact, Goldman has a $33 target on RVNC, and if you look at the chart you can see that since June the stock is running rings around the overall market up over 100%.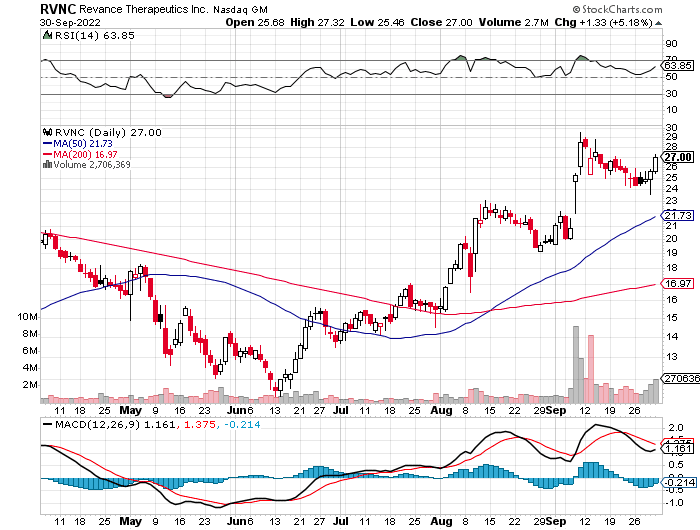 Recently, the company had announced that it will participate in the Guggenheim Nantucket Therapeutics Conference, taking place September 27 – 29, in Nantucket, MA. To add to the company's growing prospects, RVNC had announced the publication of two peer-reviewed articles in Aesthetic Surgery Journal, the official journal of The Aesthetic Society. As per the press release, Glabellar injection of DAXXIFY™ demonstrated a positive effect on eyebrow position. Further, DAXXIFY™ demonstrated a high response rate and duration of effect ≥24 weeks across all age and race subgroups.