SPY is down over a full percent. SPY's RSI (2) is deeply oversold on the daily and touching oversold on the weekly, where it is also nearing the 200 MA. As the market weakness continues, we are seeing more and more large-sized positions on the unusual options side to the downside. The SPY is firing a weekly squeeze to the downside and so this could keep going. 
DoorDash Inc (NYSE:DASH) is sitting on a downward trendline with a weekly squeeze that has momentum changing to the downside and if it can fire short it doesn't had any previous price action down here to support it. The chart you see is the full history as it IPO'd back in 2020.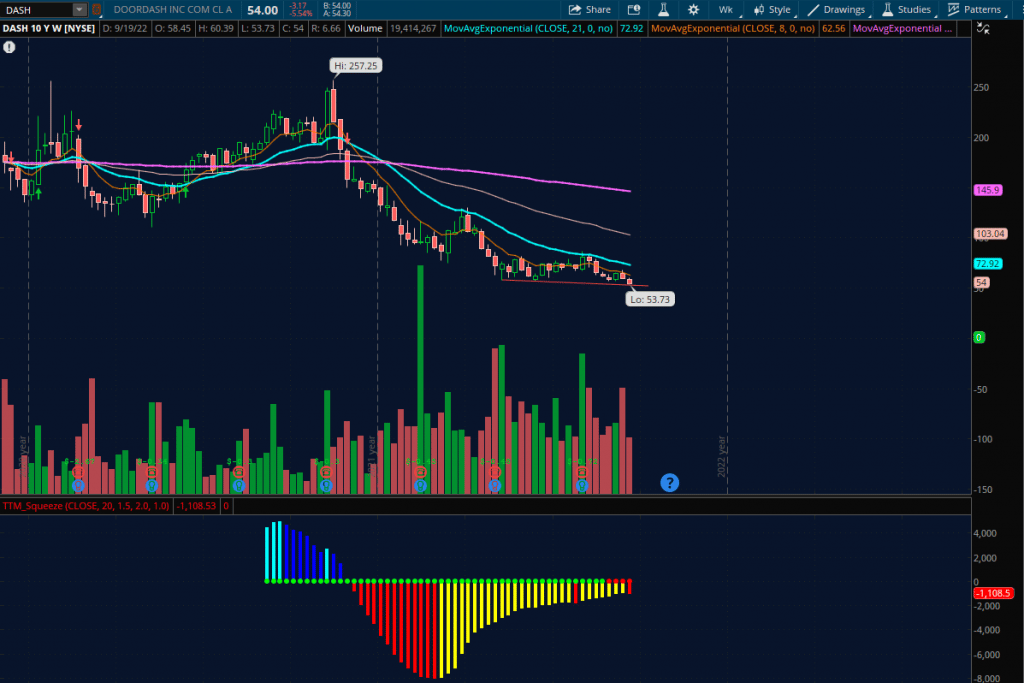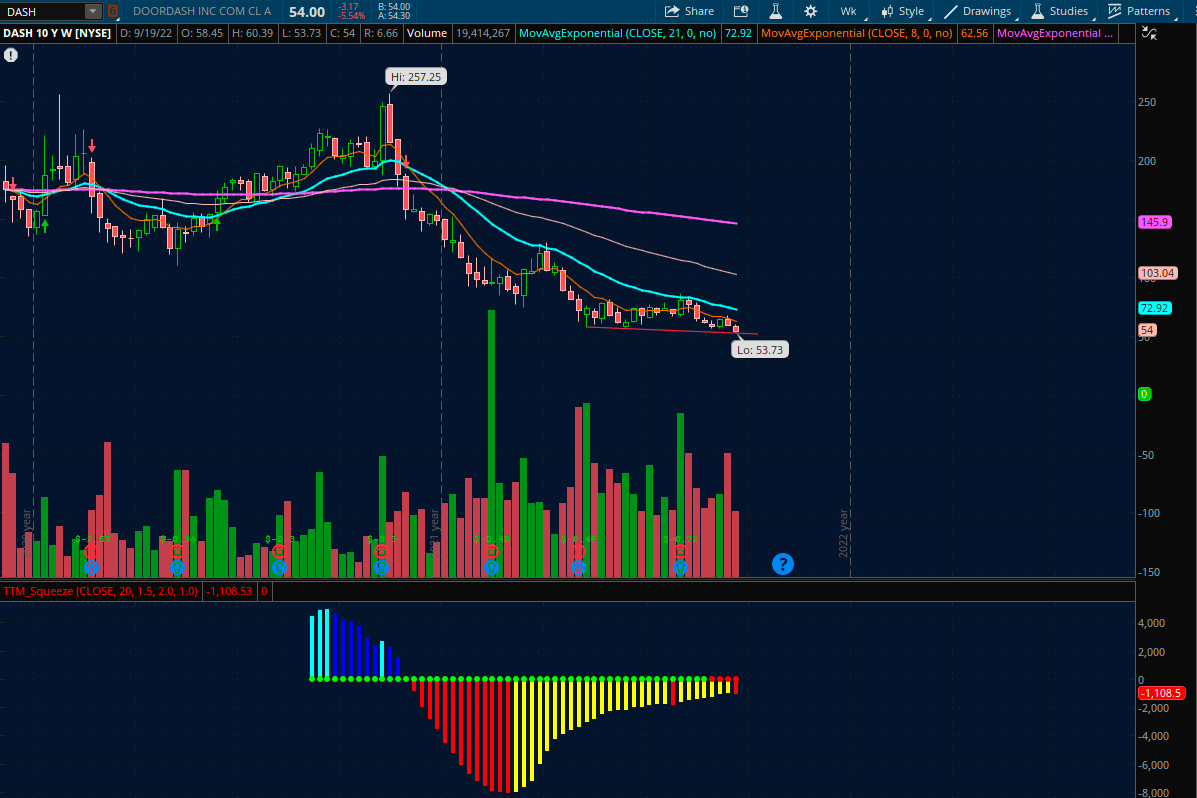 It's important to look for a break and rest of this level at $54 to confirm more downside here or a break of this trendline at $52.50, but especially if this weekly chart can fire short, I'd look for more downside in DASH. As always, follow traders vigilance and conduct your own due diligence.