Goldman Sachs reported earnings of $8.79 per share, surpassing the estimated $8.10 per share. However, the company's revenue of $12.22 billion fell short of the expected $12.79 billion. CEO David Solomon announced that Goldman Sachs is selling its GreenSky unit, which was acquired in late 2021.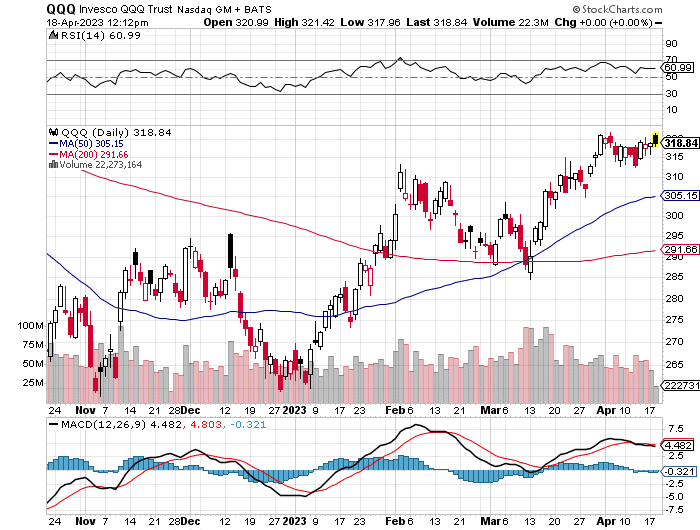 The QQQ's gapped higher after strong earnings from BAC and JNJ, however after the open the gap has been filled and the QQQ's are in slightly negative territory. The pullback could be attributed to St. Louis Fed president Jeff Bullard's hawkish remarks in regards to rate rises. 
The QQQ's found initial support at the $318 area this morning, which has been a resistance level for over a week and continues to be a magnet for the QQQ's.
Above it, targets to the upside are $320, $321.42, $323 and $330 above that.
Below $318, targets to the downside are at $315, $312 and $309.
Below $309, there is a gap to fill at $307.12 with potential support at $306 with $304 and $302 below that. Then there is the psychologically important $300 level in the QQQ's.