The QQQ's are finally starting to hold above the major $309 level and are continuing higher this morning. Bank fears are being put to rest and the market appears to be pricing in lower interest rates as GDP numbers miss and jobless claims come in higher than expected.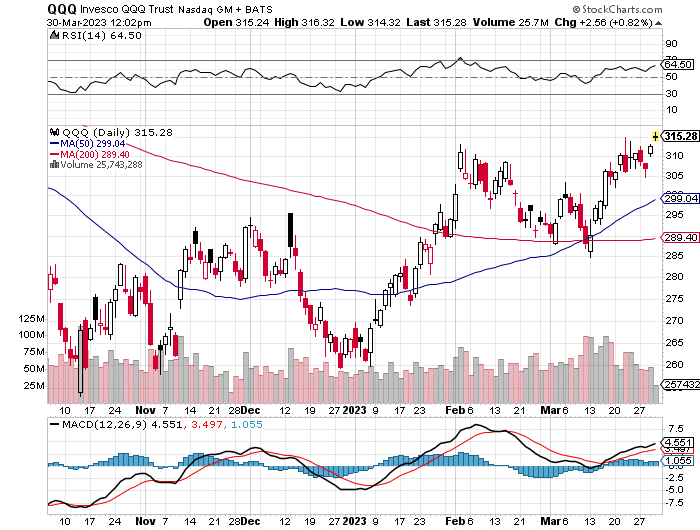 GDP increased 2.6% in the fourth quarter, below estimates of 2.7% and down from a 3.2% increase in the third quarter.
Jobless claims increased by 7,000 for the week ending March 25 to 198,000, above estimates of 196,000.
The QQQ's are trading above the prior $315 resistance level today. Targets to the upside are $320, $323 and $330 above that.
Below $315, there is potential support at $312 and $309.
Below $309, there is a gap to fill at $307.12 with potential support at $306 with $304 and $302 below that. Then there is the psychologically important $300 level in the QQQ's.
Below $300, there is potential support at $296, with $293.24 the next target to the downside. The next major levels below that are $290, $285.19, with $284, $281.18 and $280 below that.