The market was in risk off mode yesterday, but the buyers have stepped back in this morning in the QQQ's. I don't expect too much action in the overall market ahead of the Fed rate decision tomorrow which could set the course for the market over the next month.
We found some support at the $290/$288 area discussed yesterday. It was a previous area of resistance which acted as support on Thursday last week.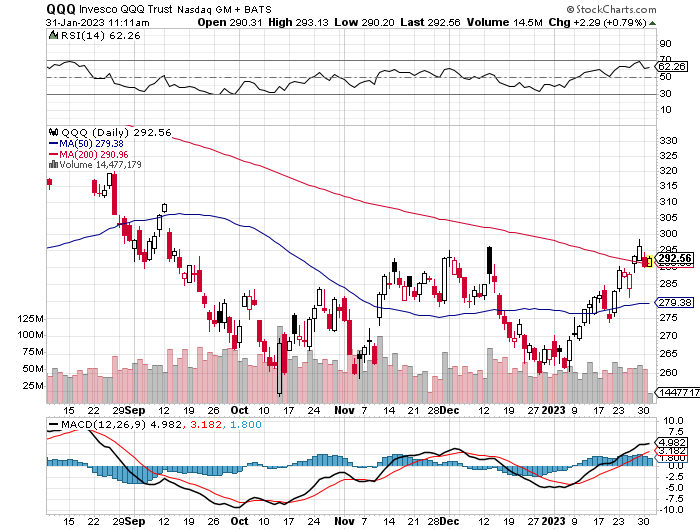 Above $290 the next major test will be yesterday's high of $294 which was also prior resistance in December. The next major potential resistance area above that is $296/$298.
Higher still, $300 is a major psychological target. Beyond that there is a gap to fill at $310.74.
Below the $290/$288 area, the next level is $284 and then $279/$280. A retest of $274 is the next level to the downside below that.