The stock of Lucid (NASDAQ:LCID) saw a significant increase on Friday, with the price nearly doubling before trading was halted. The stock finished the day up 43% at $12.66.
The large volume of shares traded (206.43 million) and the multiple trading halts that occurred throughout the afternoon suggest that the market was particularly active for this stock. The reason for the sudden increase in the stock price is being attributed to rumors that the Saudi Arabia Public Investment Fund, which has previously invested in Lucid, could potentially acquire the company.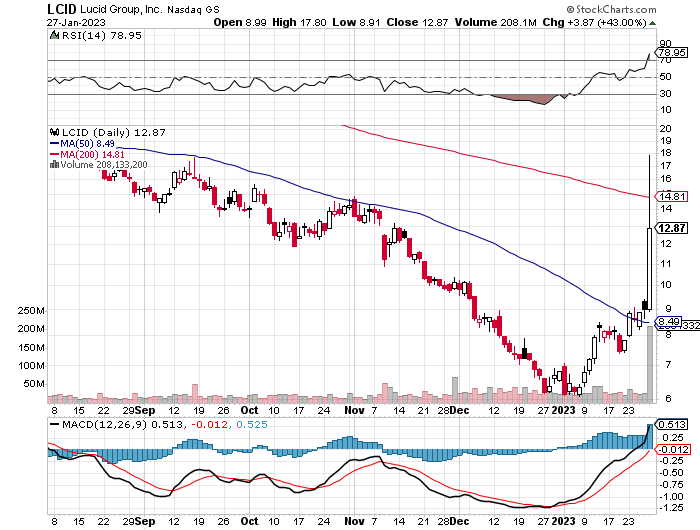 However, no official confirmation or statement has been made by Lucid, the Saudi Arabia Public Investment Fund, or the stock research blog Betaville which first reported the speculation.