Invesco QQQ Trust Series 1 (NASDAQ:QQQ) last traded at $281.54, up 0.2% for the day. For the last 5 trading days, QQQ is up +12.13 (4.50%) suggesting a positive sentiment among traders and investors.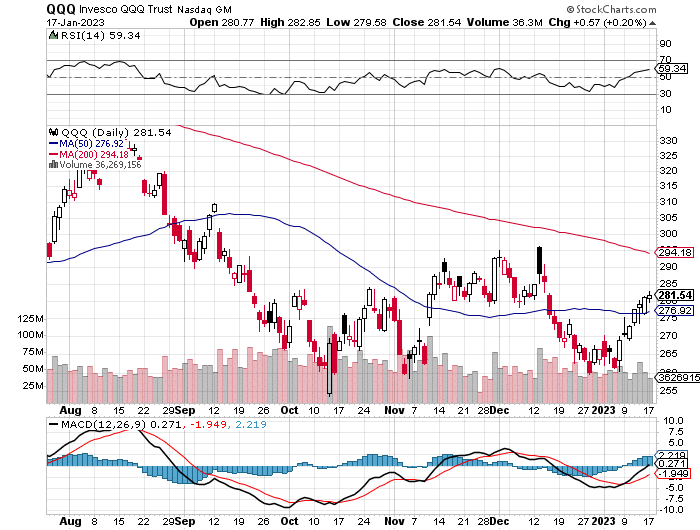 After a gap down this morning on a miss from Goldman Sachs (NYSE:GS), the market quickly found buyers and is trading in positive territory so far again today. It should be an interesting week with earnings kicking into full gear and NFLX reporting later on in the week.
The first major potential support and pivot point for today was the $279/$280 area which had been resistance last week. Above that, the next target is prior resistance around $284. Then there is a gap to fill at $286.51 with $288/$289 above that.
Below $279, the first target to the downside is the $275/$274 support area from last week. Below that, $272.50 was a prior support area from October, and then we would be looking at another test of $270 below that. Below $270, the next potential support to the downside is $267/$268 with $264 the next level below that.