Another bad news for TSLA investors and bull traders. Today, Tesla (NASDAQ:TSLA) reported fourth-quarter deliveries of 405,278. Although this was a record result for TSLA, but it missed Wall Street expectations. TSLA stock already had a rocky 2022 and its investors were looking forward to the fourth-quarter EV deliveries to help get 2023 started on high note.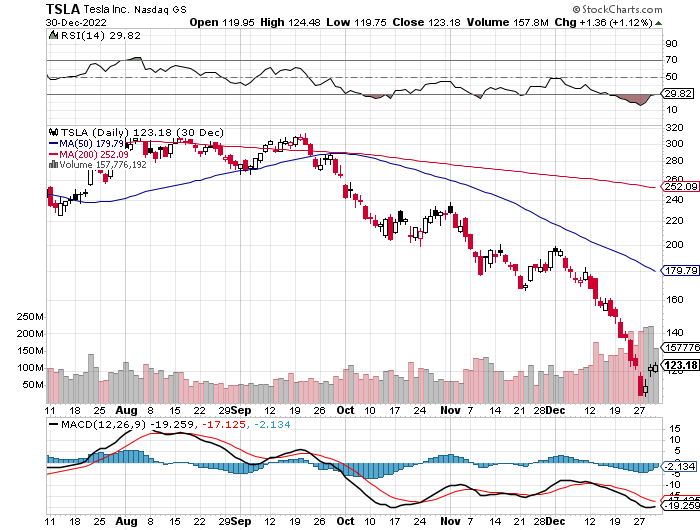 Currently, TSLA stock is trading at $123.18USD losing more than 69% in 2022. The stock now trade for 22 times estimated 2023 earnings of about $5.60 a share. Earnings in 2023 are expected to grow roughly 40% from about $4 a share in 2022.
Considering tougher times and more frugal customers in 2023 it doesn't look as if the new year is starting off the way TSLA investors had hoped for.