While markets limped into the finish line of 2022, investors and traders are looking for NVIDIA Corp (NASDAQ:NVDA) to get off to a strong start in 2023. NVDA is currently trading at $146.14USD, down over 50% YTD. However, a turn around may be brewing for the chip maker. NVDA had a strong jump in social media mentions today, currently up about 70% from the last 24 hours.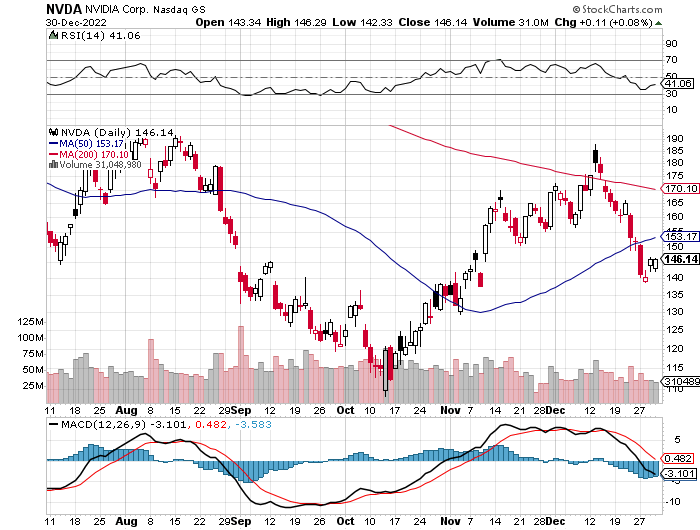 For a technical trader, $137 to $138 level seems to a possible short term bottom and will be looking for a mid $150 (50 day SMA) to $160 (20 day SMA) range short term swing target. As a technical trader one may consider January 20th, 2023 $142 calls around $9.50 or lower for entry. Target swing would be 20 to 30% trim and trail and 50% target on the rest.
For the uninitiated, UBS named Advanced Micro Devices among its top picks in the new year. The stock, commonly known for its PC and server chips, made history this year as it surpassed its rival Intel in market capitalization.