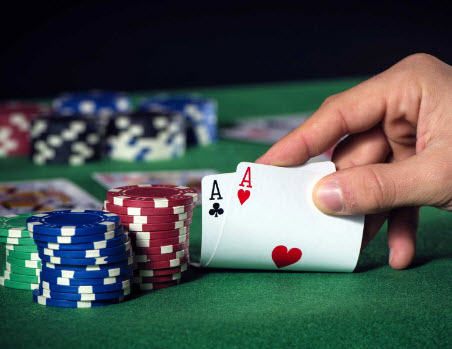 The story associated with Clubhouse Media Group Inc (OTCMKTS:CMGR) is still developing as a market narrative, but it is nonetheless a fascinating one already. Market participants may do well to take a closer look now – while the stock is trading around $6-$8/share and down off its highs above $25/share – than after it finds the catalysts to push back higher.
Those catalysts could be coming down the pike soon, given the company's recent communications.
The narrative that is developing right now is rooted in possibly unprecedented access to human minds by a single company: According to a recent article published in a top-25 major syndicated newspaper, CMGR has already established a dominant presence in aggregate reach, with a currently estimated 280 million social media followers through its Clubhouse Media influencers, as well as an additional 9 million through its own branded accounts.
In other words, there are nearly 300 million minds out there sitting downstream from CMGR's strategic decision making and market positioning.
That's effectively a giant megaphone hooked up to an appreciable percentage of the world's consumer population. The company has already built that megaphone.
Now, the question is about finding the most effective way of monetizing it.
Facebook and Twitter
If you have ever seen the movie, The Social Network, then you know this basic process as a business strategy. Facebook (FB) started up with no real monetization plan – just a plan to gain market share in terms of access to minds. The company got a foothold on a significant and growing share through the network-effect process, and then figured out how to monetize it.
Twitter (TWTR) arguably still hasn't figured out how to monetize its reach, but the market still grants it a market cap of nearly $45 billion.
The point here isn't to suggest that CMGR is comparable to Facebook or Twitter in terms of strategic path-dependent outcome distribution. The point is: here's an avenue to connect with nearly 300 million brains. And that reach has grown in just a little over a year, from what we can tell. And it's more than doubled in the past few months. Hence, this hardly seems like the ceiling for CMGR's reach.
As a thought experiment, what would you think about the stock if it had a reach of more than a billion people? An eighth of the world's population?
At its present growth rate, one might suggest you need only wait a matter of months and that situation could be in place. Would you believe you'd get a shot at a stock with that type of reach potential at a market cap 1/25th that of Gamestop (GME)?
The Likeliest Path
Here, we want to conjecture a little about where this story is headed. Just exactly how would you most effectively monetize access to a billion minds? We think "branding" is the most likely answer to that question. Specifically, owned-product brand-building.
In other words, rather than just subject your pool of followers to repeated instances of "using them" for spreading awareness about other companies' products, the most impactful way to monetize that base for the benefit of shareholders is to work with partners to create a line of products (or several?) that deliver quality to your followers in a marketing package likely to resonate with that cross-section of humanity, and to do so in a strategic arrangement where the lion's share of the cash from sales flows to Clubhouse Media's bottom line.
From our read of the company's recent communications, that's exactly where this story could be headed. This is evidenced by multiple allusions to its "venture" activities, and its direct statements about the grand plan being about acquiring or partnering with new unestablished brands with a major equity stake.
A more direct example in the past is Kylie Cosmetics after Kylie Jenner became a major force on social media and realized the power of that reach, founding a cosmetics company to monetize it. Over a short period, that cosmetics line became worth over a billion dollars. Kylie Cosmetics was valued at nearly $1.2 billion when it sold a controlling stake to Coty, Inc in November 2019. That value was built by first cultivating a massive influencer following.
Asked about the monetization plan going forward in a recent interview on a popular small-cap podcast, Chris Young, CMGR's president and a VC investor with one major exit already in the books, responded by talking about a diversified plan of attack, but angling toward acquisitions and partnerships that could lead to cash flows from its own brands.
Built-in "Edge"
However, it isn't just about reach. You have to have visionary leaders on board who are capable of realizing that potential. This is where Clubhouse Media appears to be in a superior position to where Kylie was when she moved toward branding her product line.
CMGR's follower reach, in total right now, already far exceeds Jenner's at the time she pushed her brand. And that edge is only likely to expand from here, based on a simple extrapolation of the growth trend dynamic.
But, beyond that reach, Clubhouse already has some heavy hitters involved.
The company recently announced that Andrew Omori, partner at renowned venture capital firm Andreessen Horowitz (www.a16z.com), has come on board as a key member of the Company's official Advisory Board. Andreessen Horowitz is well known for leading investments in hit social audio app, Clubhouse, as well as Airbnb and Coinbase.
"a16z" is already known as one of Silicon Valley's most prominent and successful venture capital firms, with $17.6 billion in assets under management. Prior to joining a16z, Andrew served as a VP at JMP Group and as a successful technology investment banker. Andrew has dedicated his career to helping technology companies scale and has worked with a variety of social companies including Snap, Pinterest, Roblox, and the Clubhouse app. His current firm, a16z, was founded by tech titans Marc Andreessen (co-founder of Netscape) and Ben Horowitz (best-selling author and founder of Opsware).
As an early-stage investor in Facebook, Instagram, Lyft, Slack, Oculus VR, Roblox, and many other successful breakthrough technology companies, a16z has developed a reputation for spotting core trends in their early stages and identifying landmark opportunities ahead of the crowd. The firm has also been a significant investor in pre-IPO fintech unicorn, Robinhood.
But Andrew isn't alone in jumping on board.
CMGR also recently announced the addition of Perry Simon, former General Manager at PBS, former Managing Director at BBC Worldwide America, former President of Viacom Productions, and former Executive Vice President of Primetime at NBC Entertainment, to its official Advisory Board.
Simon is no stranger to mass media success – he helped develop and supervise some of television's most iconic series, including "The Cosby Show," "Cheers," "The Golden Girls," "Law and Order," "L.A. Law," "Miami Vice," "Frasier," and "Seinfeld", winning multiple awards along the way (Golden Globes, Emmys, and Peabodys).
"Perry is an iconic figure in the entertainment and media landscape and a genuine thought leader in the field of mission-driven mass media," commented Young. "Having him on board is a game changer, given his depth and breadth of knowledge and experience, as well as his monumental industry access. He has been a central figure in the entertainment space for the past 35 years, building a network that likely rivals anyone in the industry, and consistently delivering when it comes to identifying and positioning talented people in the creation of impactful and engaging media content that scores with large audiences."
…
COMPENSATION DISCLOSURE: Section 17(b) of the 1933 Act requires publishers to disclose who paid them, the amount, and the type of payment. In order to be in full compliance with the Securities Act of 1933, Section 17(b): Tiger Global Management Partners LLC has compensated a third party to produce and present weekly content for various companies for the publication. For more information, please click here. In addition, this article is part of JournalTranscript.com Networks. JournalTranscript and network websites have not been compensated for distribution of this content. Read the JournalTranscript.com Networks Disclaimer