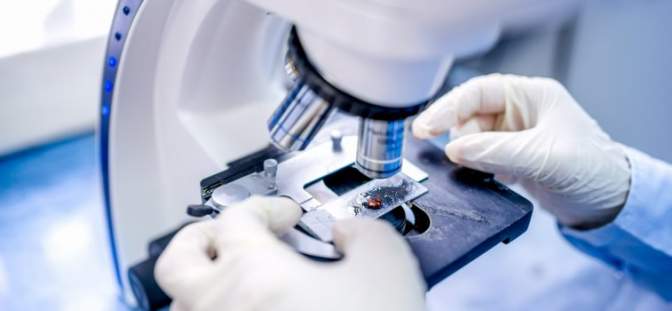 Gritstone Oncology Inc (NASDAQ:GRTS) commenced the phase 1 clinical trial of its COVID-1 vaccine under Gritstone's "CORAL" program by dosing the first person.
The company will investigate mRNA's safety and immunogenicity to provide SARS-CoV-2 viral antigens in the open-label, multi-center, and age escalation dose clinical trial. NIAID is endorsed (National Institute of Allergy and Infectious Diseases) and being conducted IDCRC (Infectious Diseases Clinical Research Consortium).
Boosts response to SARS-CoV-2
Director (Vaccine Development/ Division of Infectious Diseases) at Saint Louis University, Daniel Hoft, said Gritstone's coronavirus vaccine demonstrated its potential to improve immune response to SARS-CoV-2 in the clinical study.
Daniel further said the vaccine expects to offer strong neutralizing antibodies and CD8+ T cell responses to viral antigens and Spike considering the cancer patients' data and pre-clinical work.
Gritstone's COVID-19 vaccine will also protect against coronavirus variants. The company also experiments with a lower dose of mNRA vaccine to treat patients suffering from coronavirus variants.
CEO of Gritstone, Andrew Allen, said the company is thrilled to advance its second-generation coronavirus vaccine candidate – CORAL, under an alliance with NIAID. Andrew further said the vaccine has the potential to tackle upcoming spike variants and protect the patients.
The company plans to investigate the CORAL elicited immunity in people who received the 1st generation vaccine later this year in phase 2 clinical study. The strong CD8+ T cell immunity induced against the non-Spike gene fragments safeguards people from the coronavirus's future variants.
Strengthens balance sheet
Gritstone raised a capital of $125 million through a private placement in December 2020. The company mobilized an additional $60 million in 2021 in a collaborative accord with Gilead. As per the deal's terms, the company will receive cash of $30 million and the balance as an equity investment.
Posts loss
Gritstone reported a loss of $27.2 million in Q4 2020. Its collaboration revenues in Q4 2020 are $0.9 million. The company's R&D spending in Q4 2020 is $22.8 million.
Its CE (cash equivalents), cash, and marketable securities are $172.1 million at the end of 2020. It doesn't include cash proceeds from collaboration with Gilead.