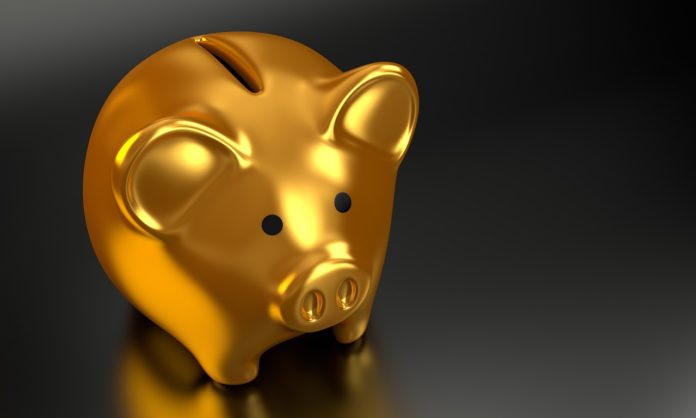 The one thing everyone seems to agree on is this: the economy is going to boom over the next year.
According to a recent Bank of America research piece, surveyed fund managers scored at all-time record highs in terms of expectations of coming economic growth.
Vaccine distribution has been ahead of schedule in the developed world, where 90% of the world's stored wealth resides. That pairs with record fiscal and monetary stimulus measures driving both consumption and currency debasement.
Under those conditions, the wealthy are getting wealthier, and their drive to convert stored wealth into new consumption and something other than cash is at an all-time high.
That is driving the potential for unprecedented demand for luxury goods such as jewelry and big ticket items, which is a recipe for success for stocks like Tapestry Inc (NYSE:TPR), SFLMaven Corp (OTCMKTS:SFLM), and Signet Jewelers Ltd (NYSE:SIG).
Tapestry Inc (NYSE:TPR) operates through three segments: Coach, Kate Spade, and Stuart Weitzman. All of these segments sit at the heart of the luxury goods space.
It offers women's accessories, including handbags, such as wallets, money pieces, wristlets, and cosmetic cases; novelty accessories comprising address books, time management accessories, travel accessories, sketchbooks, and portfolios; key rings; and charms.
Tapestry Inc (NYSE:TPR) recently announced a new creative organizational structure for American fashion design house Kate Spade New York designed to sharpen its focus on the consumer, drive innovation, and increase collaboration, resulting in the formation of two key roles: SVP, Brand Concept & Strategy and Head of Product Design. According to the release, these leaders will partner with Jenny Campbell, SVP, Chief Marketing Officer, and Michele Parsons, SVP, Chief Merchandising Officer, to ensure a consistent brand experience across all customer touchpoints.
Liz Fraser, CEO and Brand President of Kate Spade said, "Kate Spade is a unique global lifestyle brand with a loyal and passionate following. Over the past year, we've worked diligently to build a strong foundation for our future. We have made significant progress, refocusing on our core collection and bringing newness to the assortment to reflect the brand's distinct DNA. To build on this success, we recognized an opportunity to modernize our approach and processes to fuel innovation and better serve our customers. As a result, we've reimagined our creative structure, centered on collaboration, to position us to more fully deliver on our brand promise across every customer interaction with clarity and cohesion. I am incredibly optimistic for our future, and confident that these changes will further position us to win with our customer in product, innovation, digital, community, and storytelling."
If you're long this stock, then you're liking how the stock has responded to the announcement. TPR shares have been moving higher over the past week overall, pushing about 10% to the upside on above average trading volume. TPR shares have been relatively flat over the past month of action, with very little net movement during that period.
Tapestry Inc (NYSE:TPR) pulled in sales of $1.7B in its last reported quarterly financials, representing top line growth of -7.2%. In addition, the company has a strong balance sheet, with cash levels far exceeding current liabilities ($1.7B against $1.5B).
SFLMaven Corp (OTCMKTS:SFLM) operates as a high-end online jewelry retailer that brought in sales of nearly $11 million in 2019 and over $130 million since 2004 on a proven track record featuring strong revenues over seventeen years.
That track record looks to have held up in 2020, despite the challenging context for high-end retailers, and also set to ramp up in 2021, based on the company's recent communications.
SFLMaven Corp (OTCMKTS:SFLM) most recently announced that eBay auction sales in March 2021 totaled $797,000 spanning 928 products sold, which represents a 20% sales year-over-year increase from $663,000 in March 2020. According to the company's release, the sales growth was primarily driven by the success of the Company's "Famous Thursday Night Auction" event, which generated the majority of total sales from the SFL Maven eBay store. SFLMaven received 15.0 million impressions on its listings in the month, driving 23,452 page views.
"We were pleased to realize yet another strong month in March, driven by impressive user engagement and ongoing bidding wars given the unique, highly desirable nature of our jewelry inventory," said Joseph Ladin, Chief Executive Officer of SFLMaven. "While we sold nearly 1,000 items in March, the sale of a Piaget Diamond Men's Watch for $18,600 is a testament to the quality of our sourcing, marking the largest sale we have realized year-to-date. We have seen increased macroeconomic strength, driving demand for jewelry as both as a fashion statement and as a store of value in increasingly uncertain times. The growing popularity of our Famous Thursday Night Auctions – as evidenced by our 15 million listing impressions – is particularly encouraging, providing us with a framework to scale up sales as we continue to bolster our inventory and sourcing efforts. I look forward to continued execution in the months ahead as we strive to build sustainable, long-term value for our shareholders."
SFLM shares have been trending higher over the past four months, up as much as 700% since early December, when it became clear that the company was reverse-mergering to becoming SFLMaven in its transition from Sun Kissed. The stock has recently pulled back a bit to test its rising 50-day moving average, which was last tested in early March, sparking a 250% rally over coming weeks.
SFLMaven Corp (OTCMKTS:SFLM) recently provided some insight into its trailing year performance, suggesting that it saw at least $7.5 million in sales in 2020 and could be on track for much bigger numbers in 2021.
Signet Jewelers Ltd (NYSE:SIG) bills itself as the world's largest retailer of diamond jewelry, and it represents the parent company to most of the world's top jewelers.
The company operates approximately 2,900 stores primarily under the name brands of Kay Jewelers, Zales, Jared, H.Samuel, Ernest Jones, Peoples, Piercing Pagoda, and JamesAllen.com as well as digital marketplaces under multiple websites.
Signet Jewelers Ltd (NYSE:SIG) recently announced it has acquired Rocksbox, an innovative jewelry rental subscription platform, giving it a significant foothold in a growing online service that speaks to next-generation jewelry customers. According to the release, the acquisition is driven by Signet's "Inspiring Brilliance" strategy and is intended to accelerate growth in the services category.
"I'm delighted to welcome the talented Rocksbox team to our Signet family and am confident this union will generate exciting opportunities to accelerate our growth in services and reach new customers," said Signet CEO Virginia C. Drosos. "Under CEO Meaghan Rose's leadership, Rocksbox has revolutionized the jewelry rental subscription marketplace by delivering personalized, online and data-driven customer experiences for jewelry lovers who prioritize fashion, online convenience and sustainability. We look forward to bringing Rocksbox's outstanding services to more customers, and to introducing those new customers to the balance of Signet's banners."
The context for this announcement is a bit of a bid, with shares acting well over the past five days, up about 7% in that timeframe. Shares of the stock have powered higher over the past month, rallying roughly 4% in that time on strong overall action. Signet Jewelers Ltd. (NYSE:SIG) managed to rope in revenues totaling $2.2B in overall sales during the company's most recently reported quarterly financial data — a figure that represents a rate of top line growth of 1.5%, as compared to year-ago data in comparable terms. In addition, the company is battling some balance sheet hurdles, with cash levels struggling to keep up with current liabilities ($1.2B against $2B, respectively).
…
This article is part of JournalTranscript.com Networks. Read the JournalTranscript.com Networks Disclaimer.